The course will be led and organized by Prof. Gotsis and Dr. Lionis. Additional USC, UC, and non-USC lecturers will be announced in the program as we get closer to begin.
Questions about the program can be addressed to gotsis [ at ] usc.edu.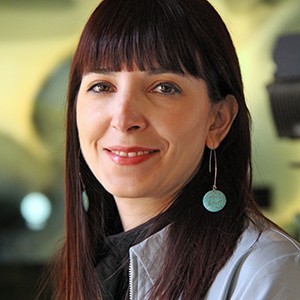 Marientina Gotsis, MFA is Associate Professor of Practice in Interactive Media & Games at the USC School of Cinematic Arts, and director and co-founder of the Creative Media & Behavioral Health Center. Gotsis has a broad background in arts, design, and engineering with a special interest in medicine, public health, and health behavior. She and her team have developed several innovative applications using games and virtual reality for health behavior change in topics such as child development, wellness, obesity, nutrition, exercise, autism, PTSD, rehabilitation, and eye disease. Gotsis has developed partnerships and projects with funding by the Robert Wood Johnson Foundation, Norlien Foundation, National Institutes of Health (NIH), US Department of Defense, US Department of Education-NIDRR and the Shafallah Center for Children with Special Needs. Formerly the Media Lab Manager for the Interactive Media Division, Gotsis managed technology infrastructure and contributed to several research projects funded by Electronic Arts, Intel, Microsoft, and Nokia. She has taught at USC (School of Cinematic Arts, School of Social Work, Roski School of Fine Arts), Northeastern Illinois University, Columbia College Chicago and Harold Washington College, and she has consulted for small businesses and not-for-profits. Gotsis has 24 years of experience as a designer and technologist. She received a BFA in photography/film/electronic media and an MFA in electronic visualization from the Electronic Visualization Laboratory at the University of Illinois at Chicago. Gotsis was born in 1978 in Chicago, Illinois, but raised in Athens, Greece. She programmed her first virtual reality application in 1997.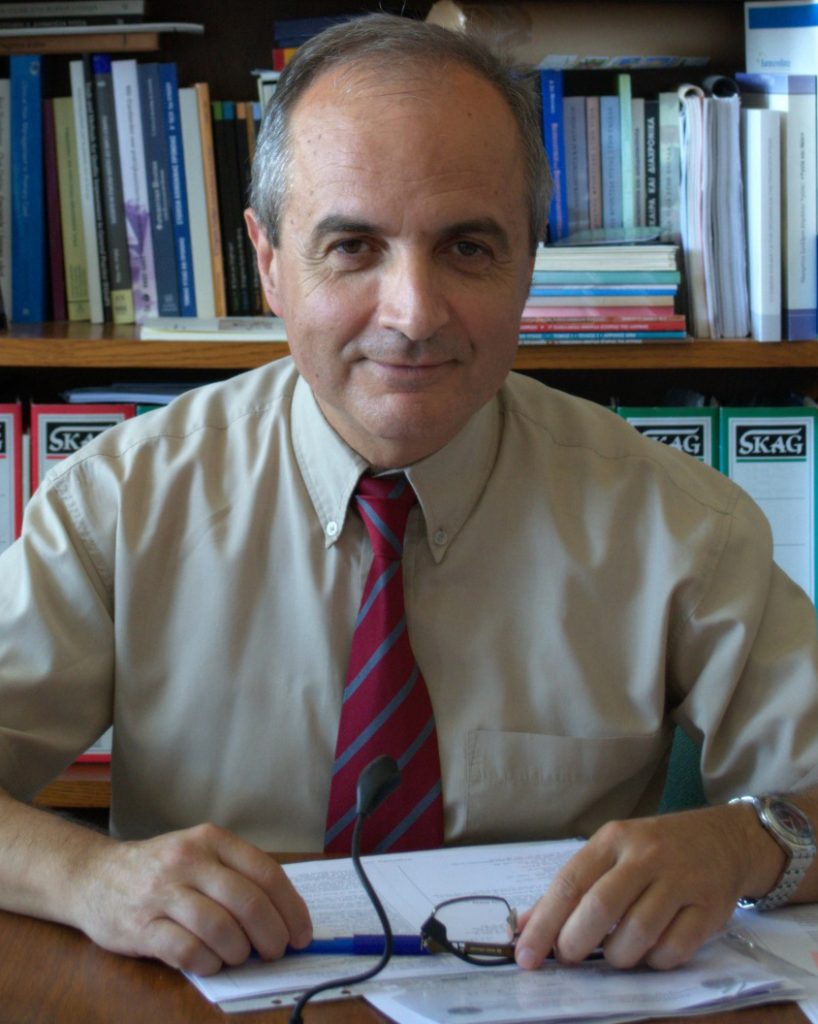 Christos Lionis, MD, PhD, FRCGP has worked at the University of Crete Medical School since 1995, where he is Professor and Director of the Clinic of Social and Family Medicine. With a passion for the importance and the value of Family Medicine, Christos is actively involved in the development of Primary Care and General Practice in Greece. He currently coordinates a thriving GP research network on rural Crete and is also responsible for the supervision of a number of PhD students. He has also run a European Project founded by DGV/EC (96 202236 05F03) as well as several national projects, while he has published/accepted 93 original papers in international and European journals and 54 in Greek journals. Since September 2001 Professor Lionis has been appointed Deputy General Director of the Regional Health and Welfare System (Pe.S.Y.P.) of Crete, a newly developed planning and regulatory body overseeing all health and welfare services that are part of the Greek National Health System. It was served this System until May 2004. He is a Regional Editor of the International Journal of Remote and Rural Health and Editor in Chief of the Primary Health Care journal, edited by the Greek Association of General Practice. He is a member of the Editorial Board of the European Journal of General Practice, while he participates in the Advisory Committee of a Spanish medical journal. He is also a national representative of Greece in the European General Practice Research Network (EGPRN), a European Network Organisation of the European Society of General Practice / Family Medicine and Executive Board member since 1998 and Vice President since 2004. Professor Lionis is member of different European networks (European Review Group in Prevention and Health Promotion in Family Medicine and General Practice / EUROPREV, European Society of Primary Care Gastroenterology / ESPCG and General Secretary of Mediterranean Medical Society / MMS). Since 2001 he is an elected member of the Executive Board of the European Society of General Practice/Family Medicine (WONCA Europe). Since 1987 he has developed formal affiliations with Swedish and Dutch Universities, taking part in multidisciplinary research and educational teams and participating in large comparative projects. Lionis was born in Rethymnon, Crete in 1955. In 1973 he entered the Medical School at University of Athens and graduated in 1979. He is qualified in both Internal Medicine and Social Medicine.

---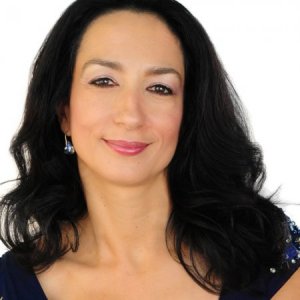 Katerina Zacharia, PhD, is a Professor of Classics at Loyola Marymount University in Los Angeles with an expertise in the re-imaginings of classical antiquity in visual culture (art, theatre and film), as well as the uses of antiquity in the formation of Greek ethnic identity, and in cultural politics. She is the author of Converging Truths: Euripides' Ion and the Athenian Quest for Self-Definition (Brill 2003), and editor and major contributor for Hellenisms: Culture, Identity and Ethnicity from Antiquity to Modernity (Ashgate 2008/Routledge 2016), and has also published on Greek tourism in the interwar period. She produced, directed and wrote the short documentary Blessings and Vows (2018), and has collaborated on the writing of film documentaries and feature films. She has received grants and fellowships from the Alexander S. Onassis Public Benefit Foundation, the A.G. Leventis foundation, the Heritage Management Organization, University College London, and Stanford University, among others. She received the 2018 President's Fritz B. Burns Distinguished Teaching Award from Loyola Marymount University and the 2019 Teacher Eddy Award from the LAX Chamber of Commerce in Los Angeles.
Zacharia is an experienced dramaturge, producer, director, writer, theater and film consultant. She has collaborated on theatrical performances, workshops, artistic events, and film projects with the Michael Cacoyannis Foundation (MCF) and Hellenic American University (HAEC) in Athens, Greece. She organized the US tour for Oscar winning Michael Cacoyannis' adaptation of Aristophanes' Lysistrata (2006), and serves as consultant on Letters and the Arts for the Cacoyannis Foundation. She produced an extensive program of workshops, seminars, and performances of SRT's The Wanderings of Odysseus at MCF (2012), funded by the European Union under the National Strategic Reference Framework 2007–2013, Improvement of Cultural Services in the Region of Attica/Operational Program of Attica–Ministry of Culture and Tourism of the Hellenic Republic. As SRT Artistic associate, she was responsible for image research and videography for the SRT Hecuba/Helen (2018), an invited symposium speaker for "The Trojan War, Then and Now," and film discussant for SRT's film festival, "Women in Resistance: Films of Cacoyannis and Von Trotta." Examples of her filmmaking and film consulting work include her participation in the DVD features for Electra (2004), directed by Rob Bowman and starring Jennifer Garner; her documentary interview for Gods and Goddesses (2006) for the History Channel; and numerous interviews she conducted with Greek and Cypriot filmmakers. Since 2015, she serves as the Director of Education and programmer for the Los Angeles Greek Film Festival.
Zacharia holds an M.A. and PhD in Classics from University College London with a focus on Greek Tragedy. She taught and audited the MA in Text and Performance at King's College London and the Royal Academy of Dramatic Arts in London. She was born and raised in Athens, and received a B.A. with majors in Philosophy and Psychology and minor in Education from the University of Athens.
Bios coming soon for
Foteini Anastasiou, MD, PhD
General Practitioner
Coordinator of the 4th Local Health Team of Heraklion,

Maria Papadakaki
Dimitra Sifaki-Pistolla
Marilena Anastasaki
Manolis Symvoulakis
Community Organizations
Alzheimer Heraklion
Cretan Palliative Care
Program & Curriculum Consultants

Maryalice Jordan-Marsh
Maria Choulaki
Coordinating Team
@University of Southern California
Sonia Seethamaran
@University of Crete
Chrisanthi Psaroudaki
Myron Galenianos

---
ABOUT THE CREATIVE MEDIA & BEHAVIORAL HEALTH CENTER
Founded in 2010 following the success of the USC Games for Health Initiative, the Creative Media & Behavioral Health Center (CM&BHC) is a unique incubator for innovation in the use of entertainment applications at the intersection of behavioral science, medicine and public health. As an organized research unit between the USC School of Cinematic Arts and the Keck School of Medicine of USC, its mission is to increase public awareness of critical issues in mental health and behavioral science, and to provide hands-on creativity-based educational opportunities for health researchers and practitioners. CM&BHC relies on sponsorship from individual, foundation, federal and international organizations to support infrastructure, research and production. As of 2013, CM&BHC members have completed several research milestones, published and disseminated ideas and findings, trained and mentored a remarkably diverse cohort of alumni, and provided consulting to partners locally, nationally and internationally. Our lab space (SCI 308) is affectionately known as The Garden, is named to honor the Ancient Greek philosopher Epicurus (341–270 B.C.E.), whose school and community garden were dedicated to the social and emotional welfare of its students and friends. Epicurus' letters include some of the earliest inquiries into the role of homeostatic balance of pleasure (akin to contemporary concepts of affect regulation), the definition of happiness as the absence of mental and physical suffering (tranquility), and examples of practicing mindfulness in daily living. For more information, visit http://cmbhc.usc.edu.
ABOUT THE UNIVERSITY OF CRETE
Rated among the best 200 universities in Europe by the Times of Higher Education, and ranked best in Greece in 2018, the University of Crete is a young public educational institution committed to excellence in research and teaching. Established in 1973, the University accepted its first students in 1977-78. It now has 16 Departments in 5 Schools (Philosophy, Education, Social, Economic & Political Sciences, Sciences & Engineering, and Medicine) as well as a number of affiliated research-oriented institutions, including the Skinakas Observatory, the Natural History Museum, and the University General Hospital. Currently, over 16,000 undergraduates and 2500 postgraduate students are registered here. They are educated by an outward-looking academic faculty of around 500 members, supported by adjunct lecturers, post-doctoral researchers, laboratory support staff and instructors, as well as around 300 technical and administrative support staff. The international orientation of the University is reflected in its track record of collaborations with many of the leading research and educational institutions in Europe and worldwide as well as active promotion of mobility and exchange programmes. Research and research training at all levels benefits also from the close collaboration between many of the University's research groups with the Institutes of the Foundation for Research and Technology – Hellas (FORTH) and the Institute of Marine Biology, Biotechnology and Aquaculture (IMBBC). Reflecting its research activity and associated initiatives, the University of Crete is the first Greek University to have signed the EU Charter and the Code for the recruitment of researchers, and forms part of the Euraxess European network for the mobility of researchers. The University fully participates in quality assurance mechanisms both for its academic and administrative structures, and it is a strategic choice of the University that there will be an ongoing effort to meet quality in all its structures. Located at campuses in Heraklion and Rethymnon on the island of Crete, a site rich in ancient and modern Mediterranean cultures, the University offers a vibrant social and intellectual environment for research and education. As such, whether your contact with the University is brief or long-term, we trust it will be rewarding.